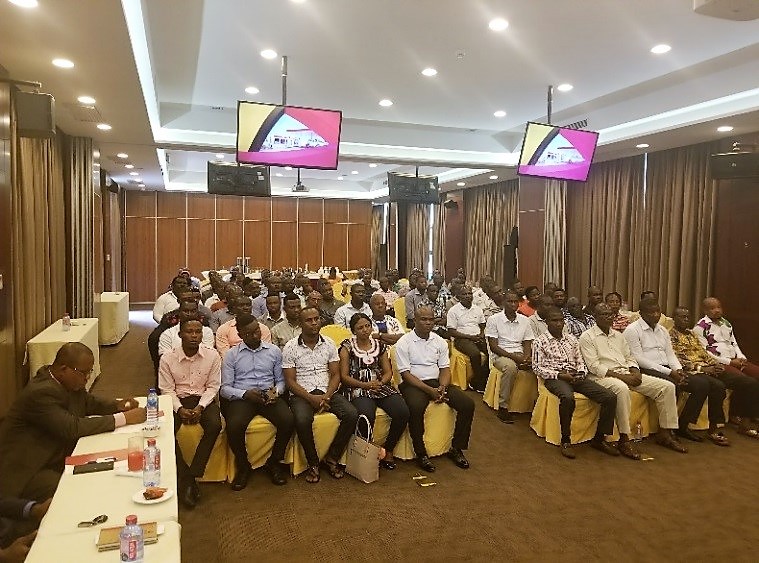 The Executive Chairman and the management team of Allied Oil had a day's training on Safety at the station for Station Managers, Supervisors and Danicom Staff. Danicom is a sister company of Allied which engages in the haulage of its products.
Mr. Elliot Okudzeto, CEO of Allied Oil, welcomed the participants gathered. He advised them to take all the presentations serious.
There were short videos shown to participants with narration done by the Internal Control Manager, Mr. Kingsley Dziwornu on the dangers and various risks at the station and what should be done to prevent such fires or explosion. In one of the videos, a mobile phone being used to provide light on top of a BRV in the night when the place was dark resulted in the BRV going up in flames. Mobile phones emit some form of radiation which ignites fire when it comes into contact with fuel. Many lessons were learnt from these video presentations.
The Chief Operating Officer, Mr. Enoch Asamoah-Adjei took turn to give a thorough presentation on the "safety at the forecourt" and how to keep the station safe for the employees and the customers as well.
The Executive Chairman, Mr. Dan Okudzeto, had his turn talking to participants to do all in their capacity to avert the occurrence of any disaster at the various stations. In conclusion, he empowered them to take all the safety issues discussed seriously.